Golden Hair Vine With Fresh Water Pearls and Swarovski Crystals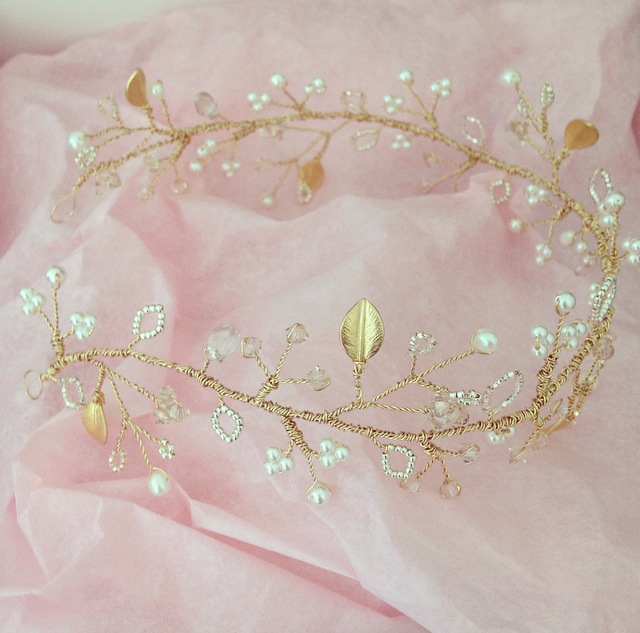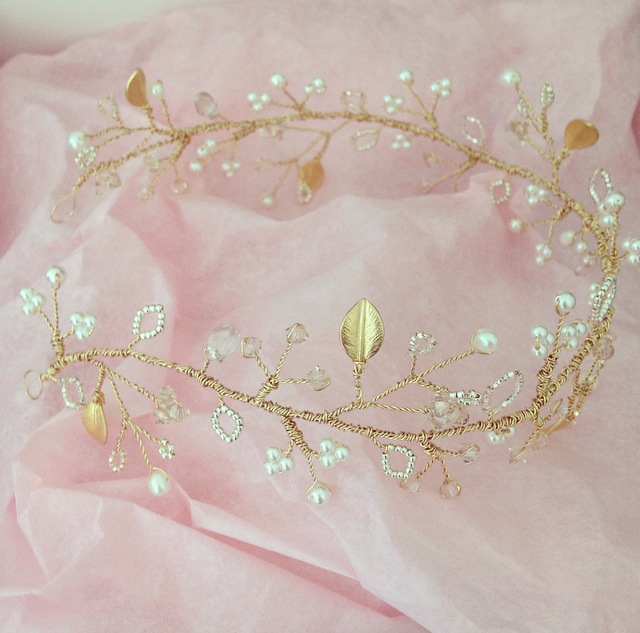 Golden Hair Vine With Fresh Water Pearls and Swarovski Crystals
* Handmade bridal headpiece.
* The perfect hair vine! This golden hair vine shows original metal work blending fresh water pearls in various shapes and sizes, golden metal leaf charms, seed-beads and Swarovski crystals.
It can be worn on the back of your head as shown in the picture for a soft and natural look, as well as a headband/foreband for a more bohemian look.
* Measurements: 13.5" long by 2" wide approx
* To be secured with bobby-pins throughout the piece. It has loops at the ends for a safer fit and natural thin ribbons running through those loops for a romantic look.
* Prices in USD.