Fully Embroidered Flower Lace Headband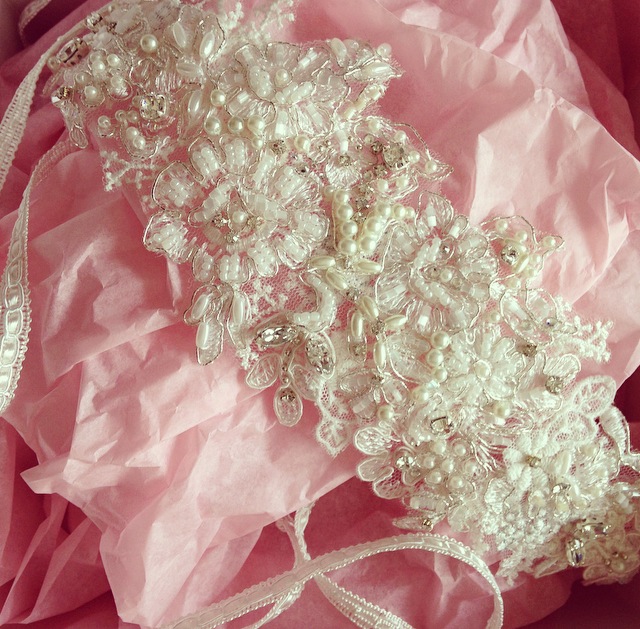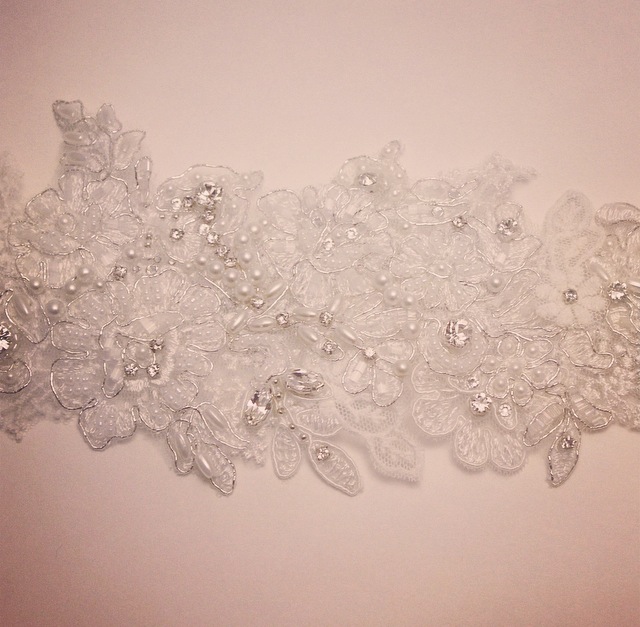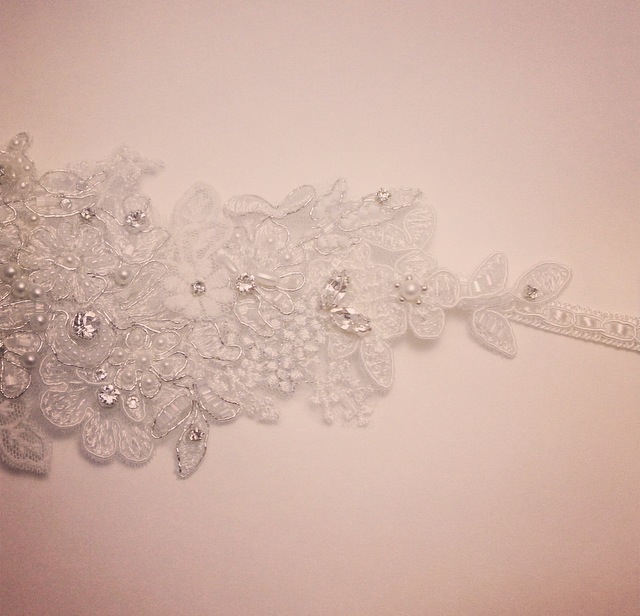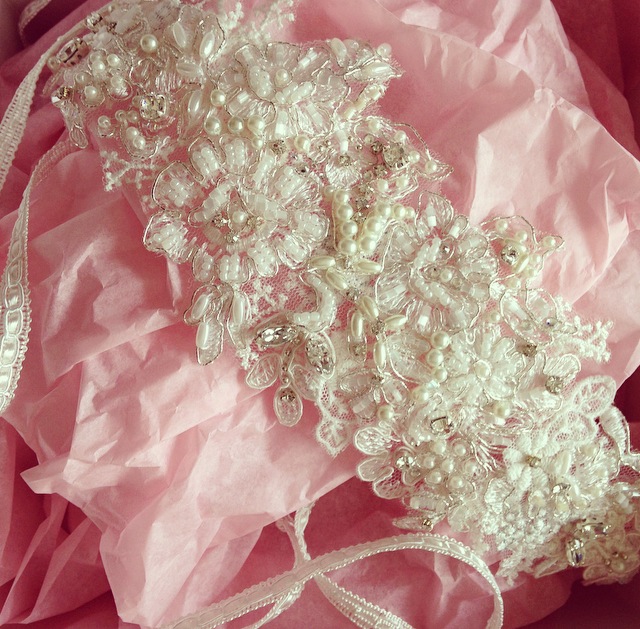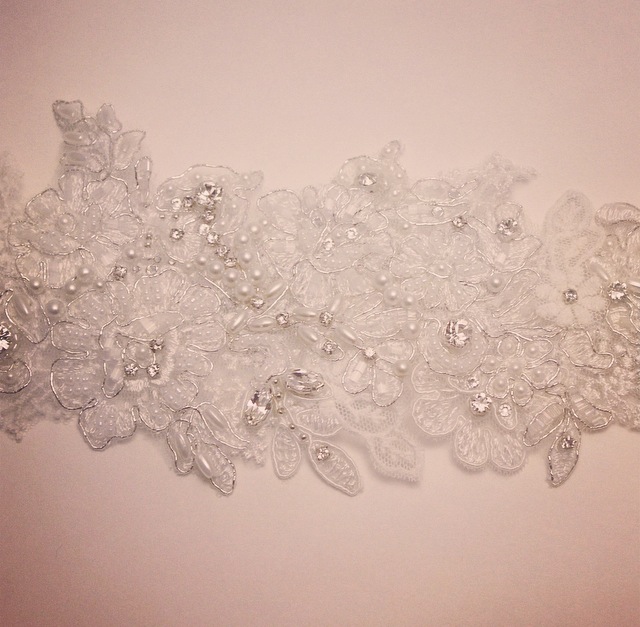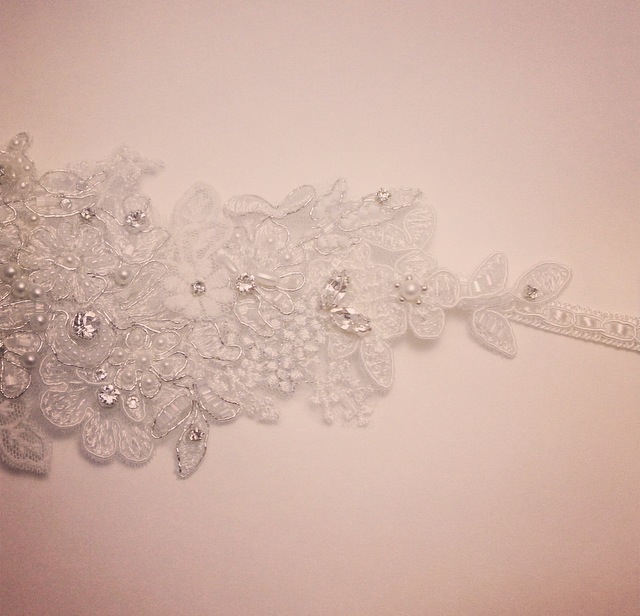 Fully Embroidered Flower Lace Headband
* Handmade bridal headpiece.
* One of my favorite designs! This fully embroidered floral lace headband embellished with Swarovski crystals, fresh water pearls and beads is perfect for a romantic bride. A silver thread is used along the design to accentuate the shapes of this one of a kind statement piece.
* Measurements: approx. 11.5" by 4"
* Hand sewn and cut.
* Metal wire is strategically sewn to the back of the piece to allow for the use of bobby-pins and also for a custom arrangement once on. Ribbons on the sides can be used for a romantic look.
* Prices in USD.