Maxi Soft Petal Flower with Vine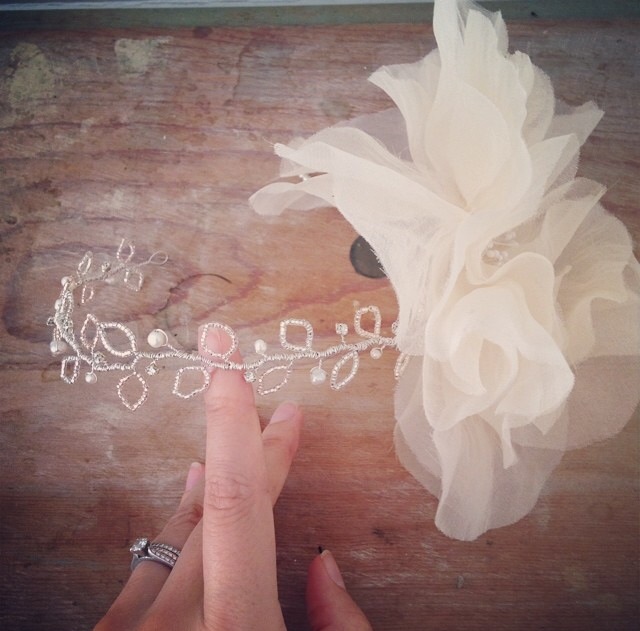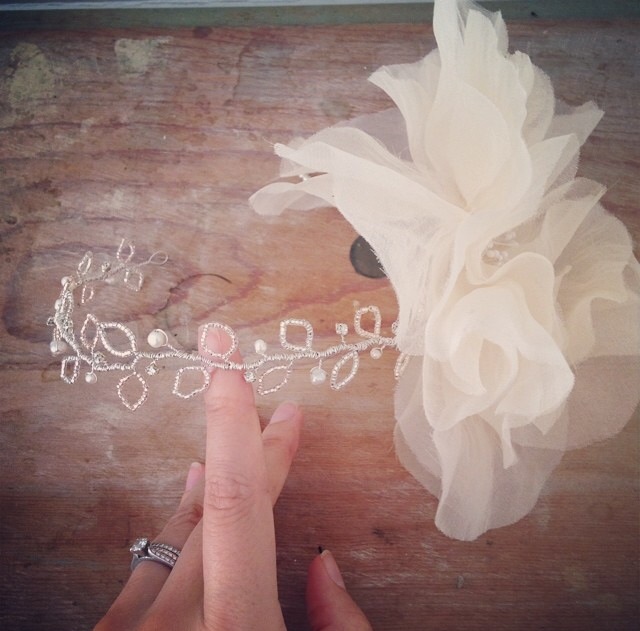 Maxi Soft Petal Flower with Vine
* Handmade bridal headpiece.
* So gorgeous! This maxi ivory organza petal flower, followed by a delicate metal hair-vine will remind you of what romantic-vintage looks like. Using silver metal wire to give shape to beautiful little leaves of pink and silver seed-beads, alternating with barroque fresh water pearls and Preciosa Crystals.
* Measurements: approx. 13.5" in length and the flower is 7" diam.
* Has loops in the ends to be secured with bobby pins or you can also wear it with side ribbons to finish the look.
* Prices in USD.